Do you love card games, science or robots?
Get your copy of RobotLab today!
RobotLab is a STEM-inspired, color-matching, robot-building card game. It's made for 2-5 players, takes just a few minutes to learn, 15 minutes to play and is for ages 6 and up.
In RobotLab, you're a scientist racing to build the world's first fully autonomous robot and win the coveted Devol Prize in Robotics! Along the way you'll need to do some research, dig through the trash, deal with some faulty parts, and do your best to avoid the other scientists trying to stop you. Will you become the first to successfully complete your robot? Let's get in the lab and find out! 
RobotLab takes its game inspiration from board building games like Settlers of Catan, deck building games like Star Realms, and semi-competitive party games like Exploding Kittens. It's designed to be simple enough to learn in just a few minutes, yet complex enough for advanced gamers to enjoy.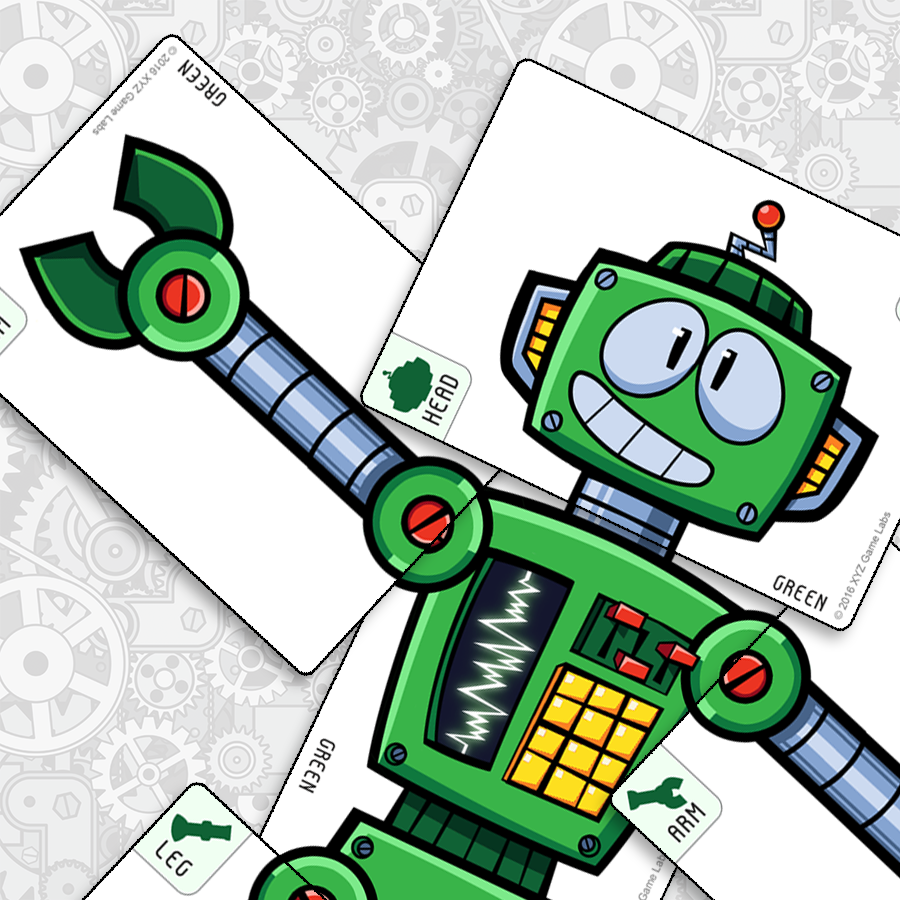 Focused on Playing
We focused RobotLab's gameplay on the two best parts of card games: playing cards & drawing cards. In this game the right move is not passing your turn.
Scalable Gameplay
RobotLab is designed for players as young as 6 with enough strategic depth that it's still fun & exciting for experienced tabletop gamers.
Deceptively Simple
There's one goal in RobotLab: build your robot first! While you're doing that your opponent has plenty of options to try and stop you.